My Work Experience
When I was 17, I made a decision to experience as many different things in life as I could. And that includes work, so it's not an accident that have had as many different trips around the block as I have. I can't imagine being as effective as I can be without having had all these experiences, and the learning that comes with each. Some gigs were more fun than others, but I learned (and continue to) a tremendous amount about work, and life, along the way.
Here's my experience before founding McKeever and Sullivan, all good preparation for that venture.

Tatum LLC, New York, NY
Regional Practice Leader, Technology Leadership Practice
Led the Eastern Region Technology Practice of the largest and fastest-growing executive services firm in the US, helping private equity portfolio companies, and organizations undertaking significant change, to accelerate business success.
Facilitated a project portfolio management initiative for a global financial ratings agency to prioritize and rationalize its planned projects to deliver the greatest organizational impact.
Interim CIO of on-line retailer, providing recommendations for organizational and process design to support accelerated growth by 50%.
Strategic advisor to CEO of emerging growth company, providing leadership for strategy, technology, and marketing efforts to dramatically accelerate growth by 80%.

Sapient Corporation, New York, NY
Vice President and General Manager, Financial Services<!--[endif]-->
Sponsored the initiative to reverse the company's steep contraction and return the organization to growth (37% in 2004, 28% in 2005)
Client Executive with business development and delivery accountability for capital markets and financial information clients in the region. Sold/delivered over $50M of referenceable business.

Led business unit's largest engagements using high-performing global delivery model (US, India, Europe).
As GM, revitalized processes critical to profitability, including delivery oversight (100% on-time/on-budget), finance, capacity planning (80+% utilization), staffing, hiring, HR, and alliances.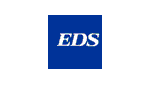 EDS, New York, NY
Executive Director, Global Financial Markets, and E.solutions, New York
Diversified offerings to market segment by focusing on higher value added services and delivering innovative Internet based solutions.
Led strategic account pursuits that resulted in $2.1B of contracts booked in 1999.
Led turnaround of high profile project for top-tier client, transforming the management system and the work system and restoring project to profitability and high client satisfaction.
Led projects to have division achieve Software Engineering Institute Capability Maturity Model Level 2, and to assure in-house Year 2000 compliance.
AIG, New York, NY
Vice President, Divisional CIO, Corporate Technology
Accelerated deployment of Intranet and Extranets for leveraging investments through greater access to corporate information.
Directed all development and support activities for the firm's enterprise management information systems. Responsibilities included all corporate accounting, investment accounting, human resources, treasury and risk management, and Internet activities.
Led the development of financial information architecture to deliver actionable information to business unit managers.
Saved $4M project expense by focusing client areas on obtaining benefits through process improvements enabled by deploying information technology.
FirstWave, Inc., New York, NY (an AIG-financed startup)
Senior Vice President/Chief Technology Officer
| | |
| --- | --- |
| | Directed development and implementation of all systems for this startup focused on delivery of a network of products through an integrated marketing and service channel. Actual implementation costs were half of business plan projections, with development and testing done at a breakthrough pace (three months) via nationwide project team of vendors and partners. |
| | Established comprehensive enterprise applications designed to provide world-class service, including: customer call center with ground-breaking functionality; wide area computer-telephony integration; data warehouse/marts for pro-active customer service; rewards system; integrated Internet/Intranet capabilities; and accounting and reporting systems. |
Lloyd's Register Quality Assurance, Ltd., Hoboken, NJ


President, The Americas
Dual responsibilities included all operations in North and South America, as well as CIO responsibilities worldwide. ●Developed and implemented strategy to re-position company from auditing to international standards to broader delivery of professional services for helping clients improve performance through integrated management systems.
Revenue increased over 350% in three years, increased profits from break-even to sustained highest margins in the industry.
Achieved dramatic, measurable improvement in customer satisfaction, employee satisfaction, process quality, and innovation.
Developed and implemented information systems to permit decentralized, integrated operations throughout the world.
Directed IT staff on three continents to implement a client-server environment utilizing objected-oriented, database-driven workflow applications that increased capacity and service levels while lowering costs. Workflow was integrated with groupware and Internet links. Core processes were re-engineered to focus on value-added activities and automation of routine tasks.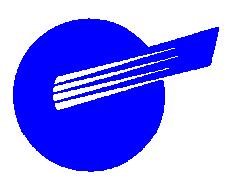 Service Solutions Corporation, Princeton, NJ
President
| | |
| --- | --- |
| | Co-founded consulting firm and established service sector practice specializing in improving effectiveness of systems and processes to raise levels of customer satisfaction. |
| | Successfully completed engagements for multinational clients (including Prudential Securities, Holy See of the Roman Catholic Church) in areas of systems integration, process re-engineering, and customer service improvement. |
| | Developed client/server applications for performance measurement systems and customer service functions that permit breakthroughs in performance. Also developed PC-based product to perform an assessment based on the Baldrige Award criteria. |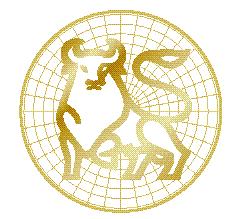 Merrill Lynch & Co., New York, NY
Group Manager/Chief Technology Officer - Corporate Technology
| | |
| --- | --- |
| | Directed all development and support activities for the firm's enterprise management information systems worldwide. Responsibilities included all corporate accounting, human resources, treasury, risk, compliance, and Consumer Markets marketing systems. Group consisted of 150 professionals in America, Europe, and Asia. |
| | Successfully downsized mainframe applications to client/server solutions. Resulted in annual savings of over $2 million while improving quality and timeliness of information. Reduced expenses by 30% while achieving critical annual objectives of internal clients. |
| | Led several strategic initiatives, including: |
| | directing a multinational team to design and implement a comprehensive view of corporate performance worldwide |
| | re-engineering of processes in the payables function (along with the implementation of a workflow imaging system) that saved the firm $3 million annually while decreasing research time by 80%. |
| | successfully deployed knowledge management tools for all financial and administrative corporate information (early Intranet) |
Morgan Stanley (then Dean Witter Reynolds), New York, NY
First Vice President/Division Director - Active Assets and Retirement Plan Accounts
Directed central asset management and custody retirement account businesses. Client base consisted of the firm's highest net worth relationships totaling $25 billion in assets. Division consisted of 350 people, with annual operating budget of $30 million.
Successfully implemented a variety of new systems, including electronic deposits, pre-authorized payments, wire transfers, ATM access, and travelers checks, each of which was made profitable in the first three months after introduction.
Achieved concurrent measurable service improvement and 20% direct expense reductions while experiencing a 30% increase in transaction demand.
Reduced $4 million annual float expense by 95% through design and implementation of innovative modeling system. ●Established new fee plan which generated $1 million of incremental revenue annually.
Citibank, New York, NY
Director, Financial Communications - Corporate Funds Transfer Service
Directed marketing and operations for comprehensive cash management/funds transfer product targeted at top 500 banks. Exceeded annual market share and revenue goals.
Managed all Citibank global funds transfer processes representing $50 billion daily activity. Implemented distributed information network consisting of 30 mid-range systems handling 25,000 daily transactions. Directed staff of 30 people in systems, operations, customer service, and accounting functions.
Designed and implemented systems and procedures permitting the creation of bank-wide profit centers, while also correcting a process which had resulted in a $100 million risk exposure to the bank.